IoT
(Internet of Things). Putting intelligence into things!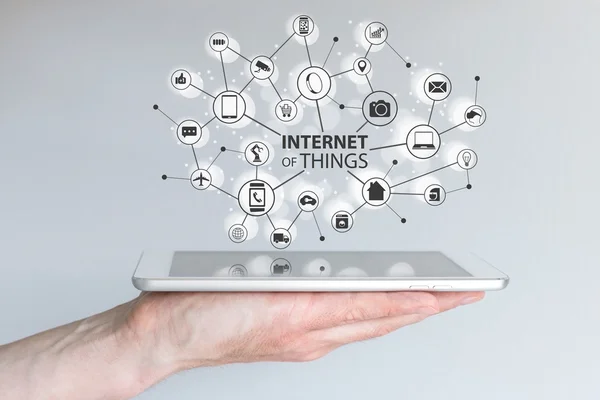 In various production contexts, and beyond, today there are objects that can communicate with each other, generating useful information.
There are, for example, intelligent buildings (Smart Building), industrial monitoring and collaborative robotics; the self driving car in the automotive industry; domotics and Smart Home, Smart health in the healthcare sector; the Smart City and Smart Mobility for the most sustainable city of the future.
What is IoT? It is the extension of the Internet connection to the most varied types of objects. The data collected thanks to special sensors can be exchanged and communicated via the Internet and the objects can be monitored and managed remotely. It is a path of technological development on the basis of which, through the Internet, potentially every object of daily experience acquires its own identity in the digital world
Main uses of IoT: The main areas of application of the Internet of Things are represented by those contexts in which there are "things" that can "talk" and generate new information such as for example:
– Home, smart home, home automation
– Intelligent buildings, smart building, building automation
– Industrial Monitoring, Robotics, Collaborative Robotics
– Automotive industry, automotive, self driving car
– Smart health, healthcare, biomedical world
– Smart city, smart mobility
– Smart agrifood, precision farming, field sensors
What we propose
B-IoT, a platform for integrating information, processes, people and applications.
With B-IoT you manage and control devices and machinery in self-service mode.
The metering and monitoring modules, and the enabling of IoT sensors, it is possible to receive all the measurements in a single dashboard, set alarm thresholds and receive accident signals, analyze data, measure performance.
The reliability of the production asset can be achieved through:
Resource monitoring
Performance measurement
Analysis of the data obtained
Sharing of information with operators