Innovate your business!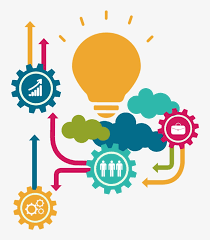 What is systems integration?
The integration of systems and applications is the construction of connection and interconnection
channels between heterogeneous platforms.
An interconnection that which aims to create synergies between the resources of the individual elements, unleashing untapped potential and placing it at the service of operators, business users and, above all, customers.
Why integrate systems?
In an ever-changing context, it is necessary to integrate the various components that make up corporate information systems, Clouds, platforms, APIs, IoT, etc.
Just as it is necessary to evolve the work environment, the organization and the culture of IT, up to the relationships with customers.
What we propose
We have a clear vision of the evolution of Application Management, we work alongside the customer to develop an information system that is ever closer to its business needs, putting their knowledge of business and innovation at the service of the transformation of the customer's information systems.