Technology Consulting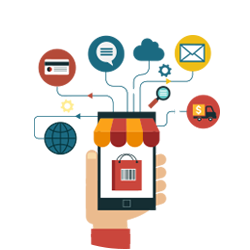 The market pushes companies to accelerate digitization processes, an important challenge to face for small, medium and large companies. Successfully facing the transformation requires specific IT skills, knowledge of the business, ability to manage change, and a particular attention on the costs and benefits of this evolution.
What is Technology Consulting? Technology consulting is the process of advising companies on how to best use technology and software to benefit their business and business processes. This ranges from the design through to the development, implementation or management of new technologies.
What do we propose? We propose ourselves as a strategic partner by fielding technological skills, specific knowledge of market dynamics:
– Technology transformation, We help companies adopt new technologies, such as Cloud Computing, Big Data, Internet of Things, Artificial Intelligence.
– Digital Technology, they are a great resource for organizations looking to adjust their technology stack or implement new digital systems.
– Data & Analytics, we provide solutions for the process of gaining insight from extracted, transformed and centralized data to uncover and analyze hidden patterns, relationships, trends, correlations and anomalies or to validate a theory or hypothesis.